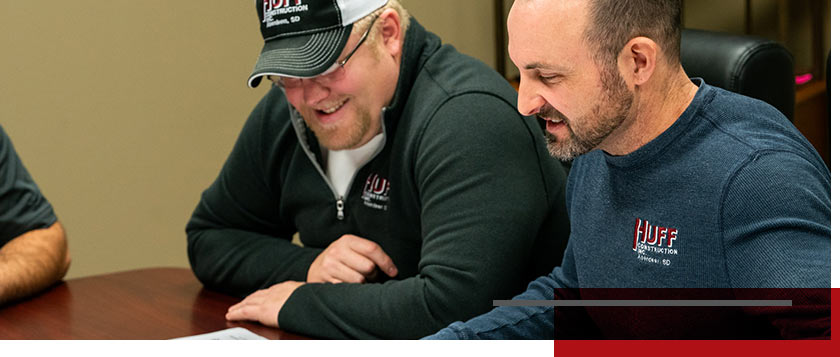 WE'RE HIRING
We are always looking for highly-motivated individuals who will use their unique skills and talents to contribute to our company's development, growth, and success.
General Laborer
A General Laborer will need to perform a variety of general construction duties at Huff Construction. Physical labor required for all jobs; some may require special training or experience.
Responsibilities:
Perform work as directed by Supervisors
General cleanup and preparation of site
Handling material, transfer to and from
May perform work with variety of tools
Requirements
6 months or more of construction experience preferred
Knowledge and use of general safe work practices
Excellent work ethic and communication skills
Ability to lift heavy objects and perform strenuous labor
Can work efficiently both with team members and independently
APPLY NOW
LET'S BUILD
We are excited to work with you to make your construction project a seamless success.