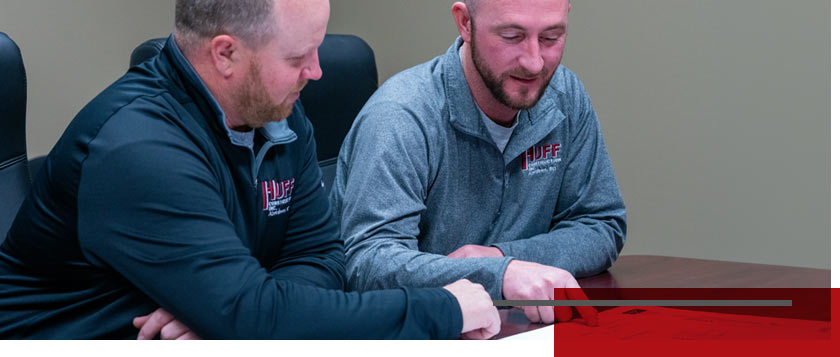 Design-Build
Our design-build construction combines the functions of an engineer, architect and project manager into one operation and eliminates the need to coordinate activities between the designer and builder. This provides an integrated approach with a single point of contact for owners that ultimately leads to faster delivery and better communication throughout the whole project.
AN EFFECTIVE CONSTRUCTION APPROACH
Our seasoned staff provides experience, combined with energy, creativity, and accountability. Projects streamlined with our design-build services benefit from unified recommendations allowing us to efficiently deliver a high-quality product. While each project focuses on specific needs, one thing is consistent: time is money. Huff Construction's design-build processes are designed to save time and money for our clients while producing the best results possible.
EXPERT JOB SITE MANAGEMENT
We are on the job site from start to finish and available to answer customer questions anytime. Each project is led by a dedicated Project Manager and Site Superintendent who collaborate with all trades foremen through excellent communication and the use of the Last Planner System. This technology allows all contractors to share input on the project to create a schedule that accounts for safety and achieves high-quality execution. We believe a high level of organization results in less risk.
AREAS SERVED
Our design-build team serves Aberdeen, South Dakota as well as Norfolk, Nebraska and surrounding areas. We specialize in producing impressive projects in the following areas:
Commercial
Education and government
Healthcare
Hospitality
Industrial and agricultural
Recreation and entertainment
Senior living and multi-family living
If you are looking for a cost-effective construction solution in South Dakota or Nebraska, connect with us to learn how our design-build team can make your commercial construction project a success.