THE ABERDEEN TEAM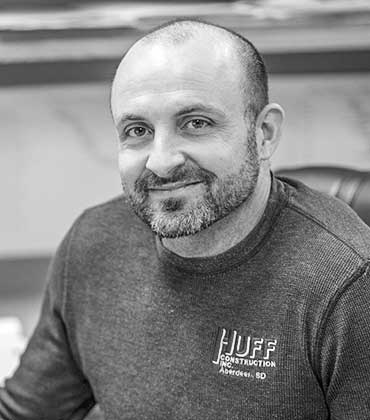 CHAD HUFF
President
With experience in the construction industry since 1992, Chad oversees all the daily general operations for the company both on and off-site. He offers vast knowledge and experience in construction from all perspectives — owner, architect and contractor.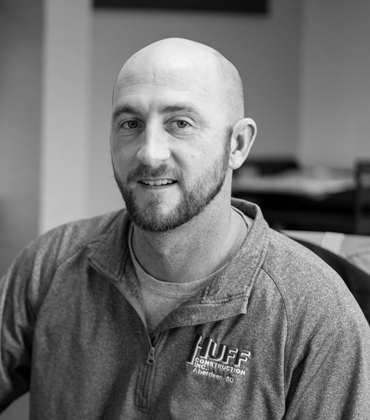 CORY HUFF
Executive Vice President
Cory manages the construction activities of the company both on and off-site. He works directly with the customers, ensuring timely completion and satisfaction. He has been working in the construction industry since 1995.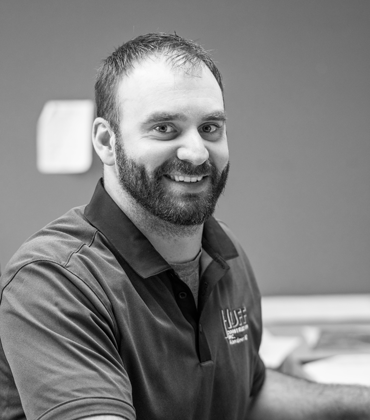 BRETT ANDREWS
Project Manager
Brett manages all aspects of the Pre-Engineered Metal Building Division. He is involved with the pre-construction and design of a project through its completion. Brett is a graduate of Lake Area Technical Institute from the Energy Technology Program and has been in the construction industry for 7 years.
SCOTT GILLEN
Concrete Division
Scott manages all aspects of the Concrete Division for Huff Construction. Scott graduated from SDSU in 1999 with a Construction Management Degree and has been in the construction industry since 1995.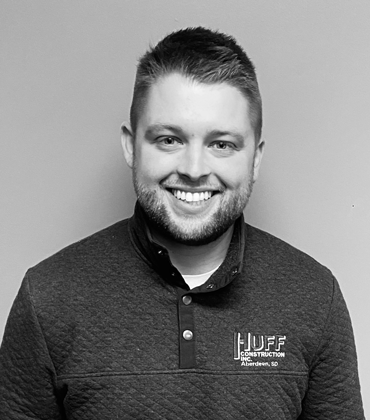 GREG ZENS
Project Manager
Greg works with the team to help estimate, bid and manage projects while offering in-house design abilities through drafting and modeling. He graduated in 2019 from South Dakota State University with a Bachelor of Fine Arts in Architecture and a minor in Construction Management.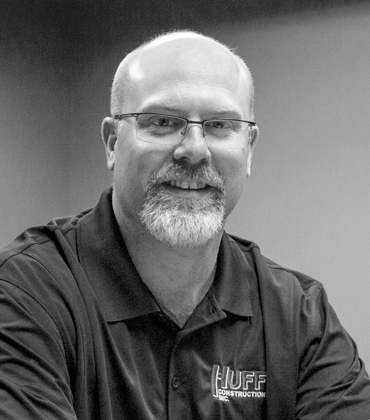 MATT BEANER
Project Executive
Matt brings 23 years of experience working in the construction industry, with emphasis in every scale of public building. Matt's background and thorough understanding of all phases of construction ensures design-marriage at every step, working closely with owners, design team, and staff.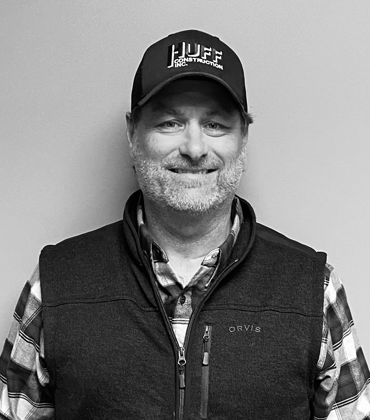 TROY POIRIER
Project Manager
Troy brings 26 years of experience working in the construction industry.  Troy has lead projects ranging from residential projects to commercial projects including high rise apartments, Restaurants, and Ag buildings.  He enjoys the estimating process and building lasting relationships along the way.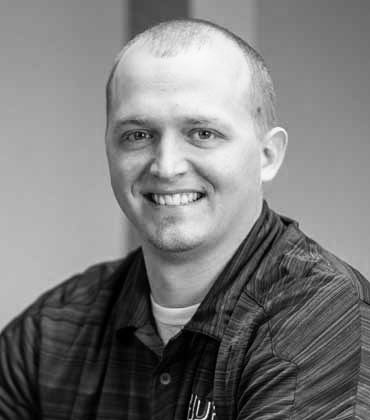 MARK HANLEY
Project Manager
Mark joined Huff Construction after nine years as the Operations and Maintenance Manager at Aberdeen's airport, overseeing all construction that took place on the airfield. Mark's ability to effectively manage safety while keeping a project on schedule makes him a great addition to the team.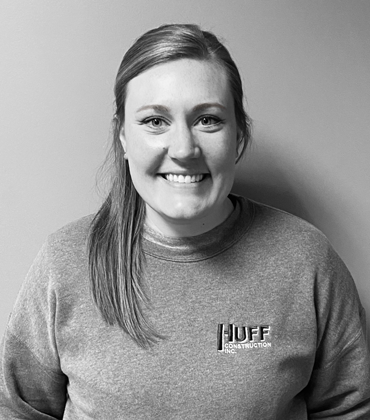 RACHEL RIEGER
Office Manager
Rachel manages the Huff Construction office and is responsible for overseeing office related duties, assisting project managers, and bookkeeping responsibilities. She received her Master's Degree from Northern State University in Business Administration and Leadership.
WHITNEY PATNOE
Controller
Whitney manages the accounting and finance for Huff Construction Inc. She graduated from Northern State University with a degree in Professional Accounting. She has 8+ years' experience in accounting and finance.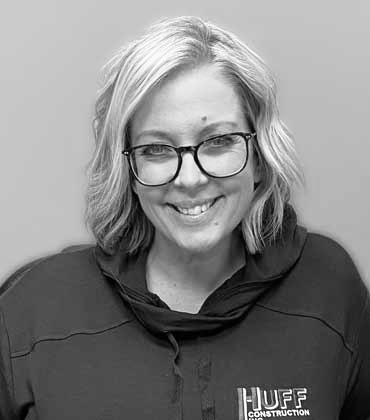 MEGAN HARDIE
HR/Marketing Manager
Megan oversees the human resource and marketing sectors for Huff Construction. She graduated from the University of South Dakota and has 20 years of marketing experience and 25 years of customer service experience.
THE NORFOLK TEAM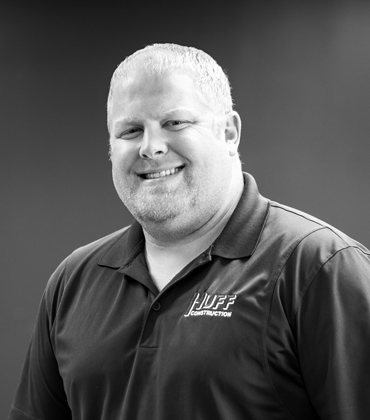 CHRIS DANIELS
Vice President of Nebraska Division
Chris comes with over 15 years of construction experience which includes extensive healthcare, K-12 education, higher education, retail, financial, and property development. He is a graduate of Iowa State University from the Construction Engineering Program in 2009.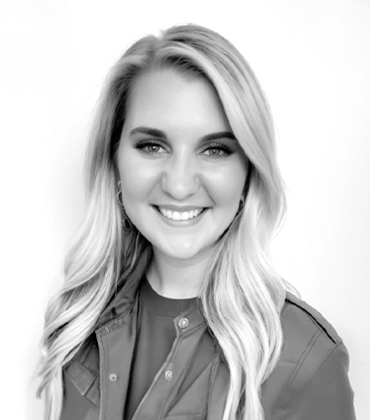 COURTNEY VAKOC
Project Manager
Courtney is a finance graduate from Southern New Hampshire University with a knack for navigating the world of construction. With over 5 years of construction experience, she's a reliable hand in project coordination and management.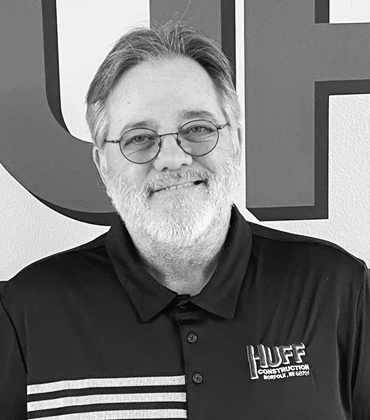 CAMERON LAUVER
Senior Superintendent
Cameron has a lifetime of experience in the construction and design industry which includes the K-12 education, hospitality, medical, higher education, and retail platforms.  He is involved in preconstruction through closeout to manage all jobsite operations.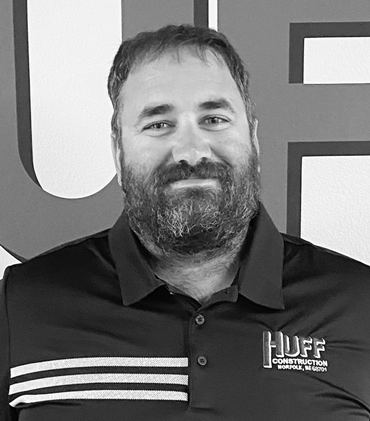 SHAWN SEEVERS
Superintendent
Shawn manages construction activities of Huff Construction both on and off the job site.  He works directly with customers, ensuring timely completion and satisfaction. Shawn has over 20 years in the construction industry in the general construction and electrical trades.
THE SIOUX FALLS TEAM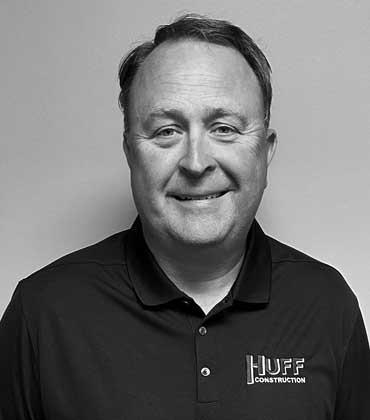 LEROY ASK
Vice President of Sioux Falls Division
LeRoy brings 28 years of experience in the construction industry including leadership and management. He attended South Dakota State University for Construction Management and will be leading our Sioux Falls division.