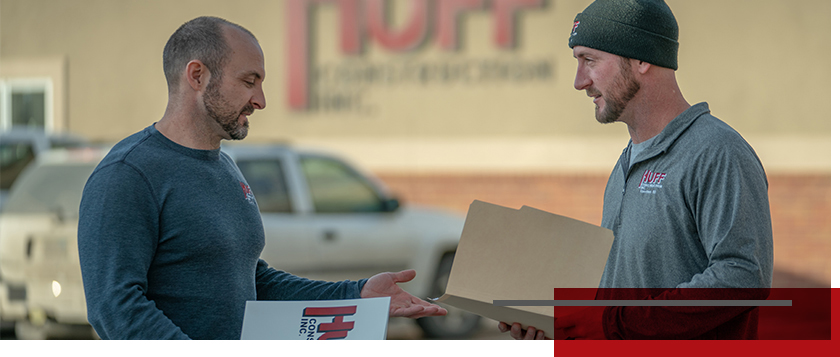 A LEADER IN THE CONSTRUCTION INDUSTRY
Established in 1979, we bring a wealth of experience and a team of professionals who are committed to excellence.
Through 40 years of experience as a General Contractor, Huff Construction has earned a strong reputation for leadership in the industry and has become a well-respected construction company in the Aberdeen and surrounding areas. Integrity, quality and excellence are at the core of every action we take and our clients willingly speak in a positive manner on behalf of our company.
OUR CORE VALUES
OUR HISTORY
Roger Huff began working in the construction industry in 1967 as an employee of his father, George Huff, in Wilmot, SD. After getting married, he and his family moved to Aberdeen where they still reside today. Originating in 1979, the company began as Huff Construction and later renamed itself to Huff Construction, Inc., as the company grew. As time moved on, the business continued to expand even further and soon came to include his two sons, Chad and Cory, and a full time staff as it's known today.